I've really been slacking with this blog, sorry about that...I've just been really busy lately. A lot has happened in a short time so I'll just give you the condensed version of the last couple of months.
On January 14th, my boss told me that he was going to have to lay me off. Business had been so bad and we were so slow that he just couldn't afford to keep 2 of us working, and since I was the low man on the totem pole I got pink slipped. Well, as luck would have it...the feds dropped the interest rate a lot and it has caused quite a little boom of refinancing, so within 2 weeks he called me and asked if I would come back in part-time, Monday, Wednesday and Friday...that was last week. Yesterday I told him that there was too much work for just part time, so I need to come in everyday for now until we slow down again and he said.."OK" LOL...so I basically just told my boss I'm coming back full time and he agreed. Too funny!
Both of the older girls have been busy with Show Choir. They had competitions the last 2 weekends and did very well in both. Last Saturday (January 26th) was Findlay Fest, they didn't make the finals in that one, but I wasn't suprised. Findlay won "Fame" New York last year, which is one of the biggest show choir competitions in the country, therefore, there were a lot more power house groups there this year with huge budgets and props. We still placed 7th and that was still impressive considering the calibur of groups they had there. This past Saturday (February 2nd) we went to the biggest high school in Ft. Wayne, Indiana for competition at Northrop High School. Out of 9 schools in the "small group" catagory, we took Grand Champions overall, best vocals, best choreography, and best instrumentals...after a little mix-up when they announced the awards we were finally named Grand Champs and given our trophy and medals and were the only small group to perform in the finals. We came in 6th place overall and didn't leave Ft. Wayne till about 12:30 a.m. got home around 2:00am,, and by the time we got the equipment truck unloaded and got home it was 2:30...we had to be at the school at 5:45 am so it made for a super long day. I didn't take many pictures though..(again, total slacker!)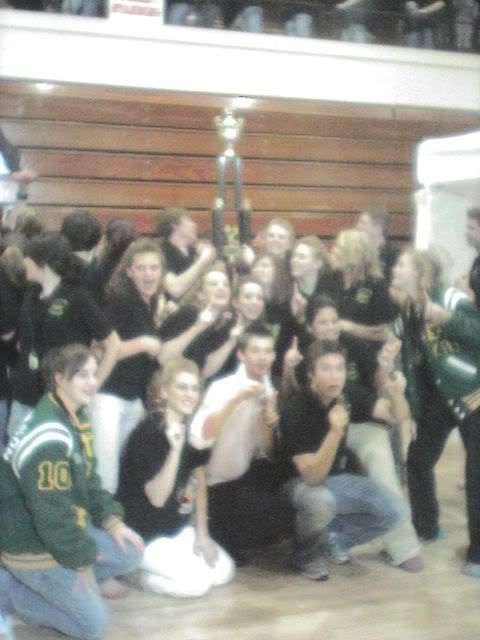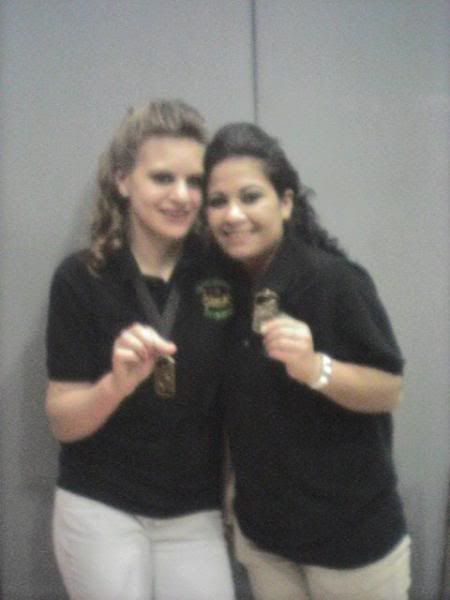 On Sunday, Danielle slept pretty much all day. She had been fighting a cold for almost 2 weeks so I figured she was just exhausted from the long day before. Around dinner time I went down to check on her and she was burning up with a 102.5 fever. So she's been sleeping a lot and taking meds for her fever and symptoms, and I told her yesterday if she was still sick today I would take her in to the Dr. When I got up for work this morning she was burning up again so I took her in. They said she has the flu, which for someone with asthma can be a really bad thing. I'm hoping it doesn't develop into pneumonia and that the rest of us are spared, especially me with no health insurance.
So Monday, I get to work and see a blog post from my best friend Ronnie that he has been informed that he will be shipping out to Iraq, possibly as soon as June 2nd. We were hoping that since he got that awesome job with the National Guard as the L.O.D. (line of duty) liasion for the State of Michigan (basically helping soldiers injured in the line of duty t0o get any and all benefits or assistance that is coming to them) that he would be able to stay stateside. I'm really bummed out and worried for him, Stacey and the kids.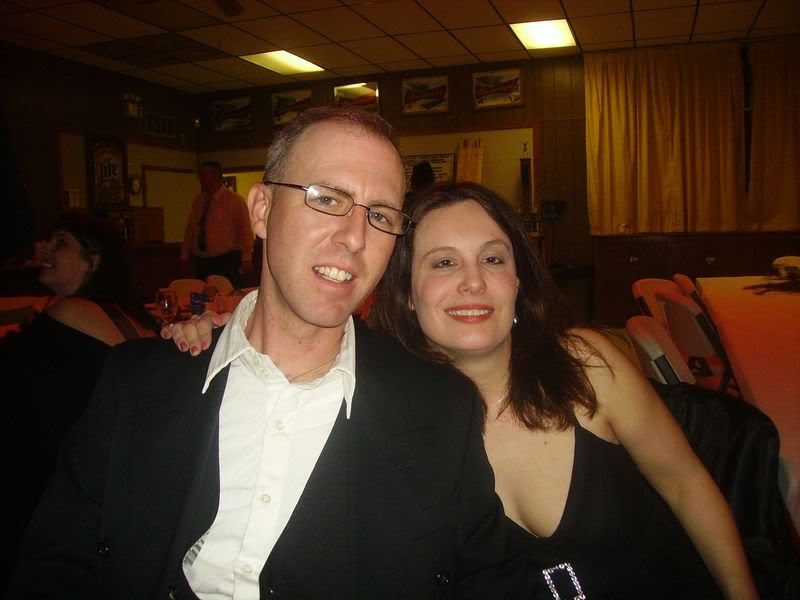 Today, I called my mother to tell her about Danielle being sick, and she tried to answer the phone but it went dead, so I called her office. Rose answered the phone, when I asked for my mom she acted really weird and said, well Andrea she's at the hospital with Ernie, he's gone in for a heart cath this morning. He's been having a lot of trouble with his heart lately. He's been short of breath, dizzy and his pace maker/defibulator has been going off 3 or 4 times a week. I guess they went into the Cardiologist yesterday and they decided to do a heart cath and see what's going on in there. The news isn't good. They said they are going to put as many stents in as they can, but they don't know if it will even help, his heart is in that bad of shape. It's just going to give out one of these days.
On the lighter side of things, Jeff's back is doing better and after 3 months off work and 6 weeks of physical therapy, he's finally been cleared to go back to work. Come to think of it, I can't even remember if I posted about him hurting his back or not. LOL.
Talked to Tina this morning, she's scheduled to go in for a C-Section on the 18th of February, so not much longer until her little guy makes his appearance! They haven't decided on a name yet. I'm so excited for her, I adore newborns and will probably take a quick run up to Michigan when he's born to visit them in the hospital.
Last but not least, I have a couple of cute pics I want to add.
First one is Danielle, taken a couple of weeks ago. I really love this pic of her...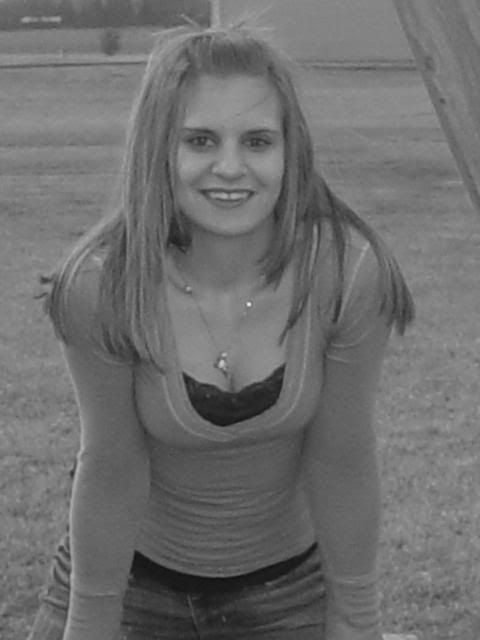 Next is one of her and Maggie, taken on Friday when they had no school because we had an ice storm...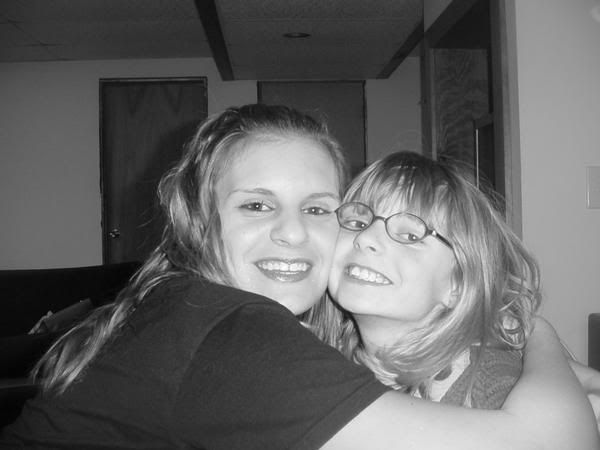 Last is Danielle at Findlay Fest getting ready to perform at 8:30 a.m., this was probably taken at 7:30 a.m. or so...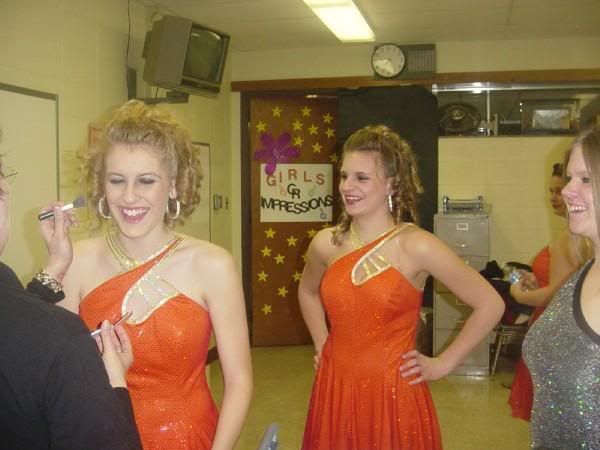 Here is Lucas with his award for Most Dynamic Performer that he won at Findlay Fest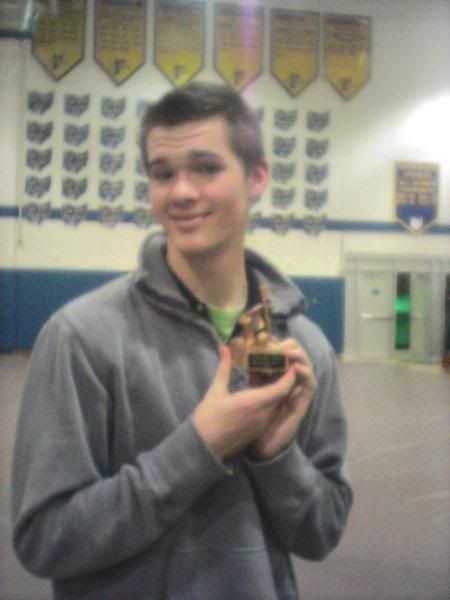 I've got to close for now. If you're reading this and you're the praying kind of person, say a little prayer for Ronnie, that he'll come home safe and that Stacey and the kids will stay strong while he's gone...For Danielle to get well soon...For Tina to have a quick recovery and a healthy baby....and for Ernie and his heart problems.
Till next time...take care!